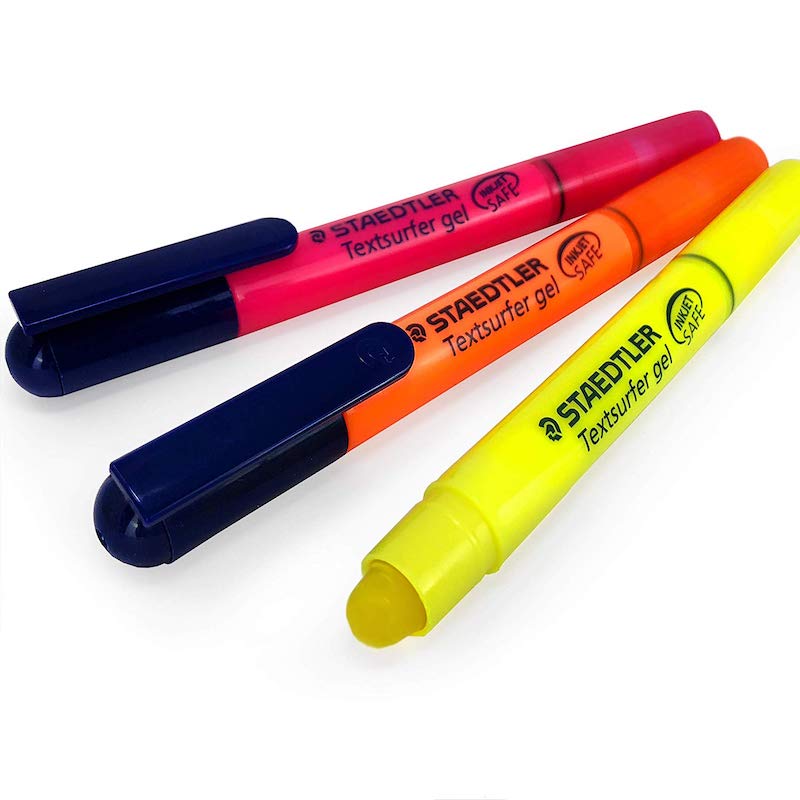 Rather than soak thru pages and make reading the flipside of whatever I just took notes on annoying to read, these dry highlighters are just great.
Mostly, these days, I use highlighters when reviewing contracts, however, I fell in love with these wax ones during my second or third run at college. Dry highlighters didn't ruin my expensive textbooks, were easy to wipe off if I got wax someplace I didn't want, and were simply more pleasant to use.
Some folks love the smell of marker. I do not unless it is those berry scented ones.
Staedtler Textsurfer Gel Highlighter Pen - 3mm - Pack of 3 - Pink, Orange and Yellow via Amazon