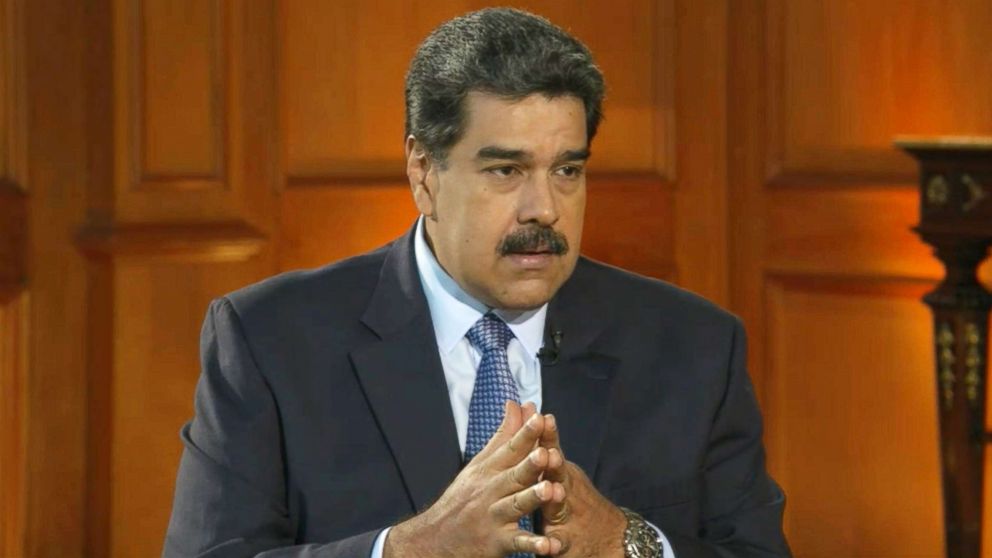 Maduro didn't like the questions Ramos was asking, per reports.
[UPDATE: The Univision TV news crew in Caracas, Venezuela has been released after President Nicolas Maduro's forces detained them inside the presidential palace for nearly 3 hours. At this time, Univision is airing special report with Jorge Ramos live by phone. He says government officials are still withholding the tapes of his interview with Maduro. -XJ]
Univision reports that Jorge Ramos and his team have been detained in Caracas, inside the Presidential palace of embattled Venezuelan president Nicolas Maduro.
Jorge Ramos is a dual citizen of Mexico and the United States.
PREVIOUSLY: Tweeted Univision on Monday evening, "A @Univision team, headed by @jorgeramosnews, is being arbitrarily detained at the Miraflores Palace in Caracas. They were interviewing @NicolasMaduro but he didn't like the questions. Their technical equipment was also confiscated."
In Maduro's first interview with with an American television network in years, he accuses the U.S. government of trying to fabricate a crisis to start a war in South America.
Some details here:

Apparently Jorge Ramos asked Maduro about his legitimacy, the past election that was deemed fraudulent, and asked him to watch a video of children eating from trash. His team stopped the interview and confiscated their equipment+tapehttps://t.co/4TQiW77NpJ

— nestor guillen (@birdsnfrogs) February 26, 2019
Trump didn't much care for @jorgeramosnews questioning either, throwing out of a news conference.

— Frank Bajak (@fbajak) February 26, 2019
Univision's @jczamora tells me Mr. Ramos and his team have been released after being detained during an interview with President Maduro.

— Ben Mullin (@BenMullin) February 26, 2019
Univision's crew in Caracas has been released after nearly three hours. The network is airing a special report right now, with @JorgeRamosNews live by phone. He says government officials are still withholding the tapes of his interview with Maduro. https://t.co/9LUC9v5biY

— Brian Stelter (@brianstelter) February 26, 2019