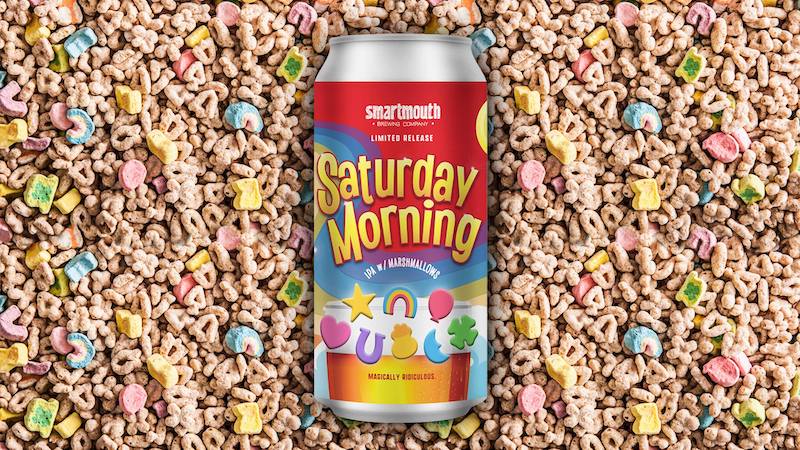 Smartmouth Beer, of Norfolk, Virginia will release their Lucky Charms themed beer on March 2nd.
Remember how you used to sort through bowls of your favorite breakfast cereal to separate the marshmallows from the cereal? Whether you ate them first or saved them for last, we've got you covered with our latest beer.


Saturday Morning is an 6.6% ABV IPA, brewed with in-house toasted marshmallows and bulk dehydrated-marshmallow-bits. It has been hopped and dry-hopped with Galaxy and Calypso hops. The nose is sweet and citrus, with orange and pear aromas. It has a soft pillowy body with a slight cereal taste. The result is magically ridiculous!

This is a very LIMITED release beer. Draft and cans will be available on Saturday, March 2, beginning at noon at the Norfolk tasting room ONLY. It will be distributed throughout the State of Virginia to limited restaurants, bars and specialty bottle shops.