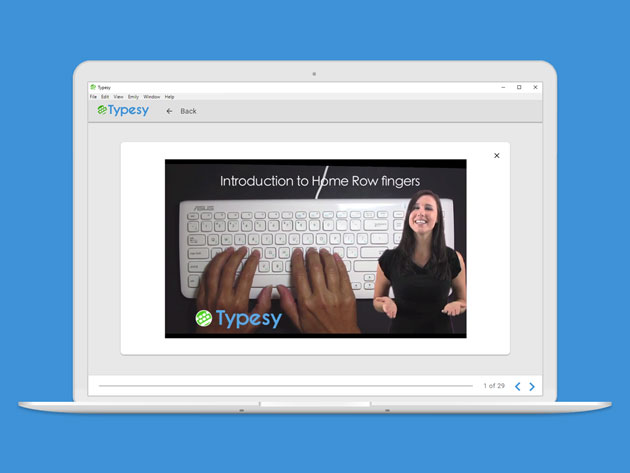 If your job involves a desk, it's going to involve typing. If you've never taken a typing class or just don't have the experience that comes with using a keyboard day to day, it can be hard to adapt quickly in an office that takes it for granted. Luckily, there are apps out there that can get you up to speed. One standout: The Typesy Typing Trainer.
Designed by touch typing experts, Typesy takes a multi-pronged approach to teaching. There are lessons that focus on each area of the keyboard, letting you get more comfortable as you spread out from that  central "home row." But it also gamifies the process of learning with exercises that let you compete against the clock, pushing you to improve your accuracy and technique. You can even import your own choice of text into the lessons, and it rounds off this technical approach with video tutorials and feedback from real trainers. By the end, you'll even have a certificate to show to prospective employers.
Right now, a lifetime subscription to Typesy Typing Trainer is over 90% off at $19.99.