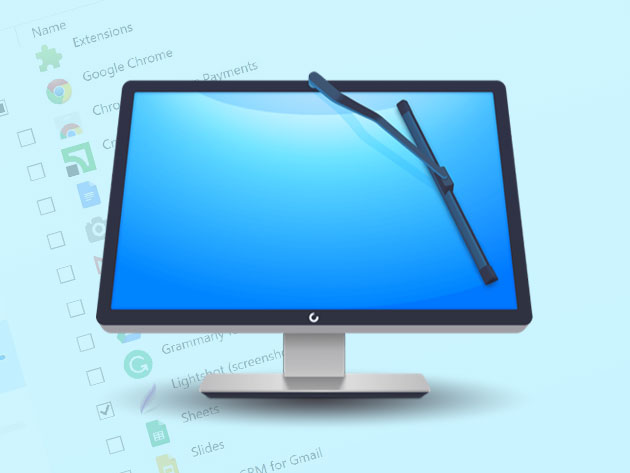 Computer slowing down? There are a ton of reasons why that might be, especially if your unit has a few years on it. Junk files and programs can accumulate over time, some even left over from otherwise uninstalled software. This virtual debris can slow your PC down dramatically, but there's a surprisingly quick fix. Lauded by Softpedia and others, CleanMyPC is a complete systems tune-up and overhaul.
The older your computer is, in fact, the better it works. CleanMyPC combs every inch of your PC, looking for junk files, Windows Registry clutter and unnecessary auto-run programs that can slow down your startup. With a quick OK, it removes them all, along with your search history and cache - even old unwanted background files left behind by uninstalled software. All this results in a leaner, faster version of your PC. (And a safer one too, considering CleanMyPC disposes of these files completely, making them inaccessible to hackers.)
Right now, you can pick up CleanMyPC for $19.99, nearly half off the list price.