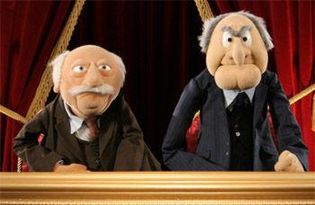 According to a new poll, two old white guys with troubled records on everything from race, misogyny, and guns lead the Democratic party's list of potential Presidential candidates.
Former Vice President Joe Biden is leading the field of Democratic presidential candidates and likely candidates in Michigan, according to a new poll.

The Emerson College poll shows Biden leading the field with the backing of 40 percent of registered voters surveyed. Sen. Bernie Sanders (I-Vt.) is a distant second, with 23 percent.

Biden has not yet announced a bid for the White House but is reportedly likely to enter the race.

Behind Biden and Sanders, Sen. Kamala Harris (D-Calif.) received 12 percent of the vote and Sen. Elizabeth Warren (D-Mass.) received 11 percent. No other candidates received more than 5 percent, the poll found.

If Biden does not jump into the race, respondents shift a large number of votes to Sanders, according to the poll. The poll shows that 42 percent of registered voters would back Sanders if Biden does not become an option, followed by Harris, at 23 percent, and Warren, at 18 percent.