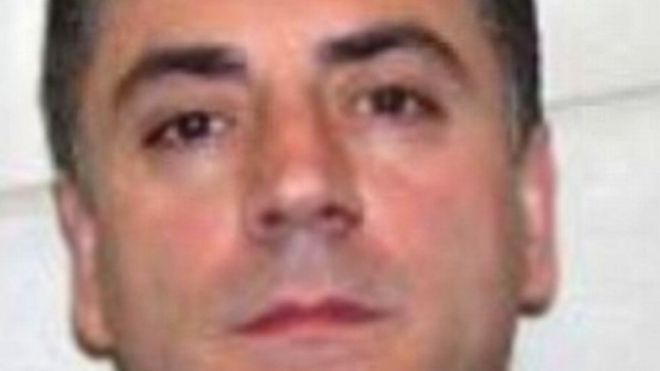 Gambino head Francesco "Franky Boy" Cali was shot eight times then run over outside his Staten Island home Wednesday night. The Daily Beast:
The triggerman left 16 holes in Cali's body, and investigators recovered a dozen spell shell casings at the scene, a senior NYPD official told The Daily Beast.

Police on Thursday were searching for a blue pickup truck that fled the bloody scene, and were poring over home surveillance video for additional evidence, one official said.

No arrests have been made, and it was not clear if authorities had a lead on who might have whacked Cali—who had been boss of the Gambinos since 2015 and who had very close ties to the Sicilian Mafia.
He's the first New York mob boss to be whacked since the 80s, reports the BBC.
Such scenes have long been the fodder of TV dramas and big-budget blockbusters. But after a violent killing in a leafy suburb, is organised crime in New York once more on the rise?

"It's quite unheard of in New York," Oxford University professor of criminology Federico Varese tells the BBC. "It's a very significant event and shows that the Italian-American Mafia is still active."