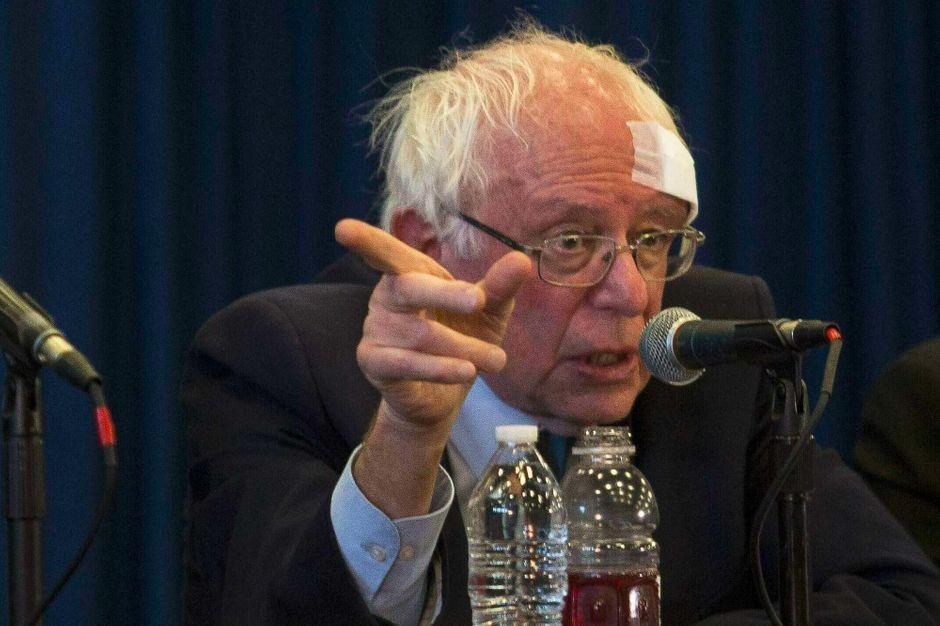 Bernie Sanders cut his head on the edge of a shower door, received 7 stitches at the hospital, and will pursue his schedule as planned in South Carolina and Nevada, says to his campaign.
In the photo here from CNN's Noah Gray, "Bernie Sanders shows up to healthcare town hall in SC just hours after he cut his head & went to walk in clinic to get stitches."
The dude is unstoppable.
More from the South Carolina event, and related observations, below.
Glass shower door: 1
Bernie Sanders: 0https://t.co/sSCEjch1P8 pic.twitter.com/EcadqunHgG

— Yahoo News (@YahooNews) March 15, 2019
Bernie Sanders's crowd in North Charleston. pic.twitter.com/OfMQDS7MPk

— Cleve R. Wootson Jr. (@CleveWootson) March 14, 2019
as a clumsy jew who also received stitches from hitting my head in the shower, i identify strongly with bernie sanders

— noah kulwin (@nkulw) March 15, 2019
Sen. Bernie Sanders expected to continue on the campaign trail after shower door injury