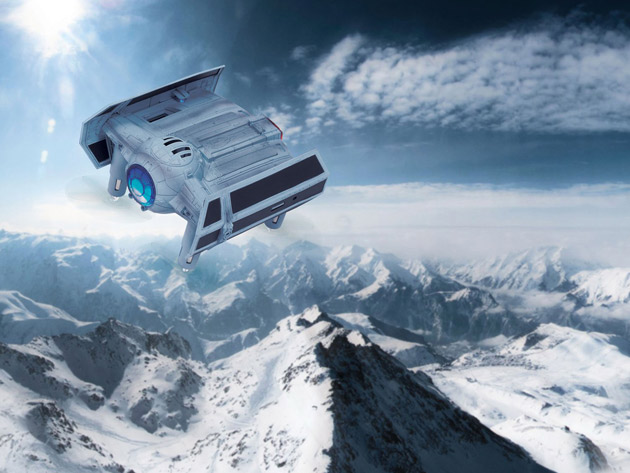 Seems like drones are doing a lot of jobs these days, from reconnaissance to delivery. Now, we can add "keeping the Death Star safe" to that list. Whether you're a drone enthusiast or a Star Wars fan, these Star Wars Propel Drones are undeniably the coolest toy around.
Yes, that's a fully functional drone replica of Darth Vader's Advanced X1 Tie Fighter. Fire up the controller and it takes off into the sky at speeds of up to 35 miles per hour, lifted by reverse propulsion technology. That means the rotors are on the bottom of the craft instead of the top, spinning invisibly to complete the "starfighter" illusion and - thanks to some engineering - allowing the craft to pull off some nifty stunts with the push of a button. With the help of a companion app, you can take on challenge missions or even "dogfight" with other Star Wars drones.
Take your pick from replicas of the Tie Advanced X1, T-65 X-Wing or 74-Z Speeder Bike. The Star Wars Propel Drone: Collector's Edition is currently on sale for $49.99 - a 66% discount off the MSRP.