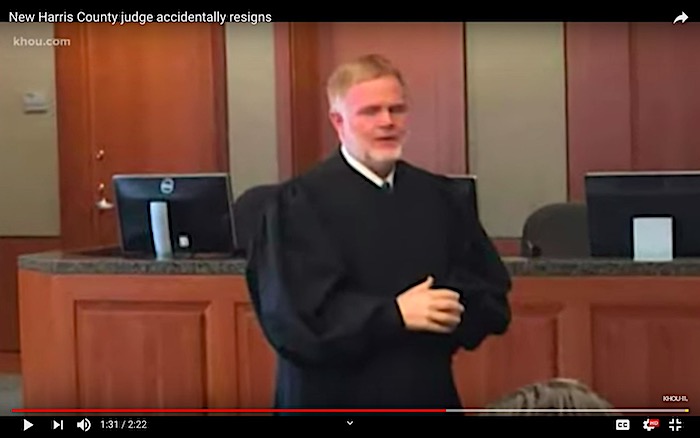 Democrat Bill McLeod became a civil court judge in Harris County, TX less than three months ago. Then yesterday he accidentally resigned, thanks to a stupid online post he made, in which he announced his intention of running for state supreme court. The new judge apparently wasn't aware that the Texas constitution doesn't allow for such announcements from a judge and leads to automatic resignation.
According to Reuters:
Article 16, Section 65, of the state's constitution says that a judge's announcement of candidacy for another office "shall constitute an automatic resignation of the office then held."

The county attorney's office will present the matter to county commissioners next Tuesday, First Assistant County Attorney Robert Soard said in a phone interview on Tuesday. County commissioners, who can appoint replacements, may decide to keep McLeod in office until there is a special election, KHOU 11 reported.