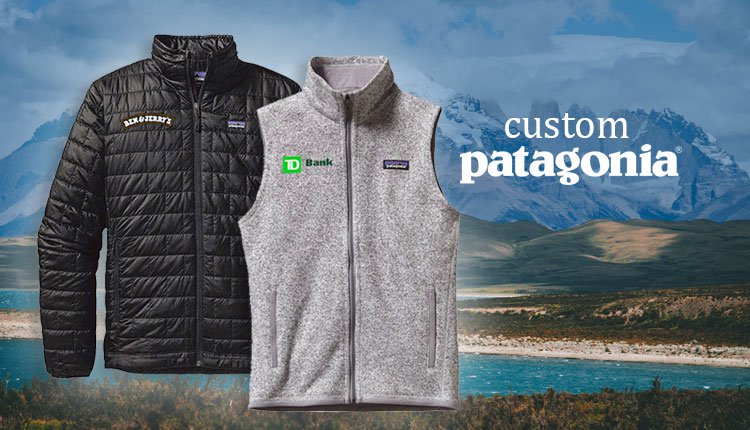 Patagonia's iconic "power vest" is a favorite for co-branded company swag, but the company has quietly enacted a new policy that shuts out h oil, drilling, dam construction, etc. companies" as well as some "financial institutions" on the grounds that they are "environmentally damaging."
Instead, the company is partnering with mission-oriented B-corps, and companies engaged in "outdoor sports that are relevant to the gear we design, regenerative organic farming, and environmental activism."
Patagonia has become explicitly political in the years since the Trump election, backing an organization whose mission is to defend public lands with the fervor of the NRA. The company has always advocated for democratic fundamentals, giving employees the day off on election days.
Kim, president of the communications agency Vested (the reference is to the finance term, not the sleeveless layer), attempted to place an order for a client, something her firm had done in the past through a reseller for Patagonia's corporate sales.

But she got back a rejection email from the reseller saying, "Patagonia has nothing against your client or the finance industry, it's just not an area they are currently marketing through our co-brand division. While they have co-branded here in the past, the brand is really focused right now on only co-branding with a small collection of like-minded and brand aligned areas; outdoor sports that are relevant to the gear we design, regenerative organic farming, and environmental activism." Patagonia, the person said, is "reluctant to co-brand with oil, drilling, dam construction, etc. companies that they view to be ecologically damaging" and while orders are approved on a case-by-case basis, this includes "financial institutions."
Patagonia Is Refusing To Sell Its Iconic Power Vests To Some Financial Firms [Katie Notopoulos/Buzzfeed]
(via Super Punch)