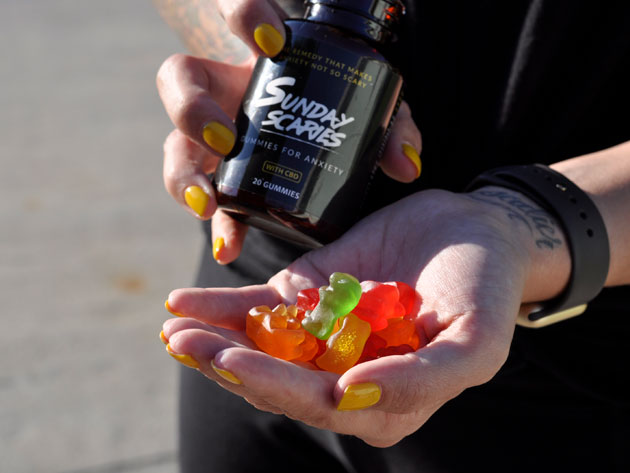 Haven't tried CBD yet? We get it. CBD (or cannabidiol) is a non-psychoactive compound derived from the cannabis plant that has loads of testimonials about its stress-busting properties, but whose products can you trust in a largely unregulated field?
Sunday Scaries are emerging as a pretty good bet.
The company was started by two avid users of CBD who were just as concerned about the lack of real information regarding the products they saw. They source their CBD directly from family-owned Colorado farms, infuse it into naturally-sweetened gummies and fortify them with vitamins B3 and B12 for an extra boost to the immune and nervous system. And to cap it all off, their products are fully organic. Take 2-3 gummies a day to beat back a variety of ills including anxiety, sleeplessness, and nausea. Be sure to check state laws before you buy, and as with any medicine, be sure to check with your doctor.
You can pick up a 20-gummy jar of Sunday Scaries for $29.99, a full 25% off the list price.