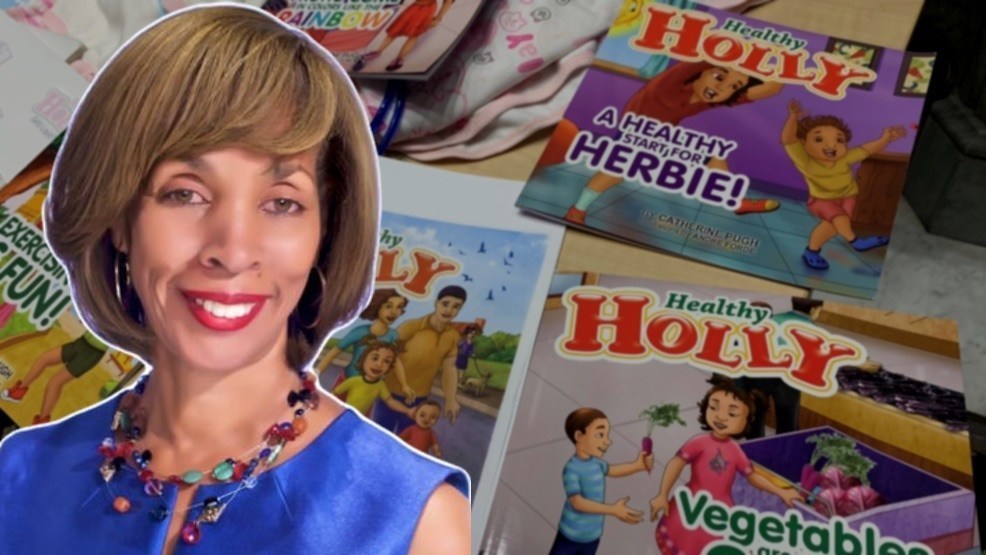 'Healthy Holly' author in a heap of trouble
Baltimore Mayor Catherine E. Pugh is resigning. Her residences and offices have been raided by the FBI and IRS, and she is under federal and state investigations for what sure as heck look like crime-y acts involving unbelievably lucrative sales of her self-published children's book series, 'Healthy Holly.'
Pugh is a Democrat and a former state lawmaker. Her troubles began in March, when the Baltimore Sun and other news outlets reported on her super high-value book deals with companies that do business with Baltimore city and the state of Maryland.
From Paul Schwartzman and Peter Hermann at the Washington Post on the crisis facing Maryland's major metropolis:
Her resignation ends weeks of sometimes frenzied speculation over whether she would try to stay in office despite the scandal, questions that even her own aides and associates were asking up until the final hours.

It was a bruising setback for a city long besieged by poverty and violence and still recovering from a series of police corruption scandals and rioting in 2015 related to the death of Freddie Gray in police custody. Pugh, 69, is the second Baltimore mayor in the past decade to leave office while facing corruption allegations.

She had been on a leave of absence since April 1 to recover from what her office said was pneumonia.City Council President Bernard C. "Jack" Young, 64, who has served as acting mayor, will replace Pugh at the helm of city government until next year's election.

He has said he will not run for mayor in 2020, when a plethora of other candidates are expected to seek the city's top office, including former prosecutor Thiru Vignarajah, who has already declared his candidacy.