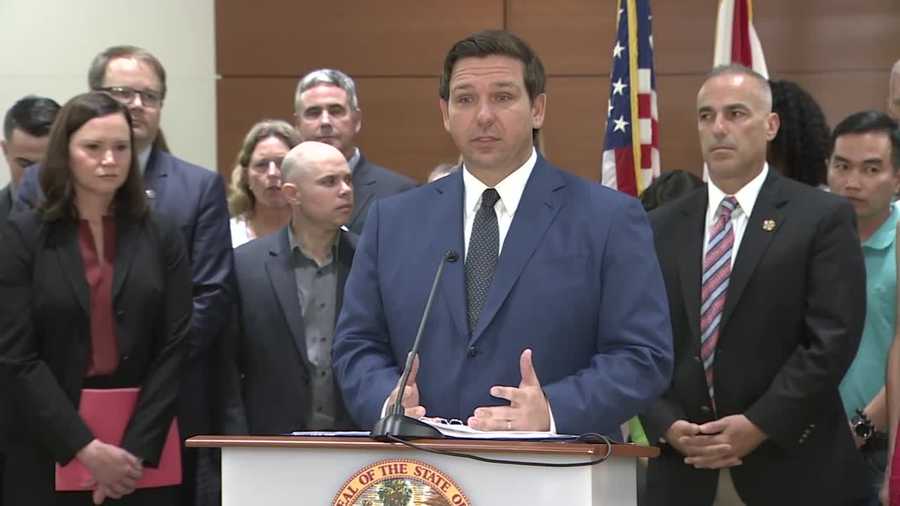 Guy who won the election says nothing wrong with it.
Florida's Republican governor says Russian hackers accessed voter databases in two Florida counties before the 2016 election, but don't worry, says the guy who won the election, the voting results definitely were not compromised and no votes were changed.
Republican Gov. Ron DeSantis said at a news conference Tuesday the Russian hackers did not manipulate any data, so election results were legitimate.
DeSantis and officials from Florida's Department of Law Enforcement were briefed last Friday by FBI and DHS.
DeSantis today told reporters that he signed an agreement with the FBI not to disclose the names of the counties, but elections officials there are aware.
Excerpt from the Associated Press:
One person who wasn't aware was DeSantis' predecessor, now-Republican U.S. Sen. Rick Scott, DeSantis said.

"We're trying to figure out what the state knew at the time," DeSantis said. "Obviously, the previous administration and the head of FDLE did not have that information."

He said the hackers gained access through a spearfishing email after a worker clicked a link.

Scott criticized his opponent in last year's election, then-Democratic U.S. Sen. Bill Nelson, for saying Russians had hacked elections systems. Scott called the allegations sensational.

Scott will receive a briefing from the FBI on Wednesday, said spokesman Chris Hartline. Hartline confirmed that Scott wasn't aware of the hacking while he was serving as governor.

"It's pretty clear during our back and forth in the campaign there was no information provided to the state," Hartline said. "There will be a lot of questions ... We'll know more tomorrow."