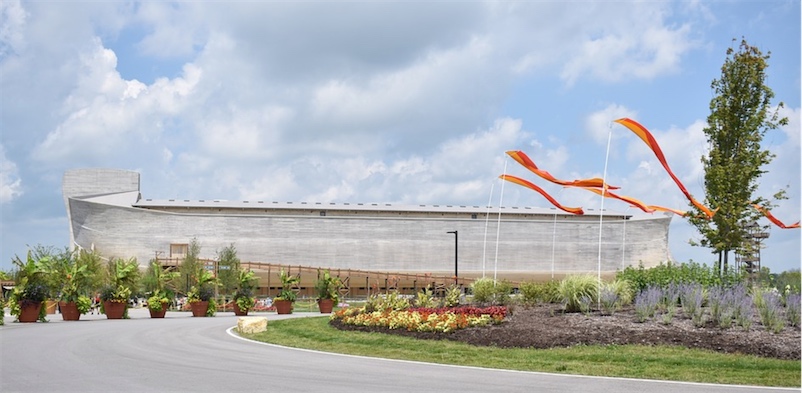 The owners of the Williamstown, Kentucky creationist theme park Ark Encounter, home to a 510 foot long model of the biblical Noah's Ark, are suing their insurance carriers for not covering $1 million in damages caused by heavy rain. From Lex18:
According to the suit, heavy rains caused a landslide and some structural support damage near the Ark exhibit.

"Subsequent to heavy rains, a significant landslide occurred along portions of the slope, which eliminated the structural support for the roadway, caused significant damage to the road surface itself and the incorporated improvements, and rendered portions of the road unsafe and unfit for use," reads the suit...

Initially, the suit alleges, the defendants cited faulty craftsmanship as the reason for the property damage and stated they were not liable. After an appeal, they conceded that only a small amount was covered by the policy.
"Ark Encounter LLC Files Lawsuit After Heavy Rains Damage Property" (Lex18)
Previously: "Help protest a taxpayer-funded Creationist theme park in Kentucky"
image: OlinEJ (CC0)