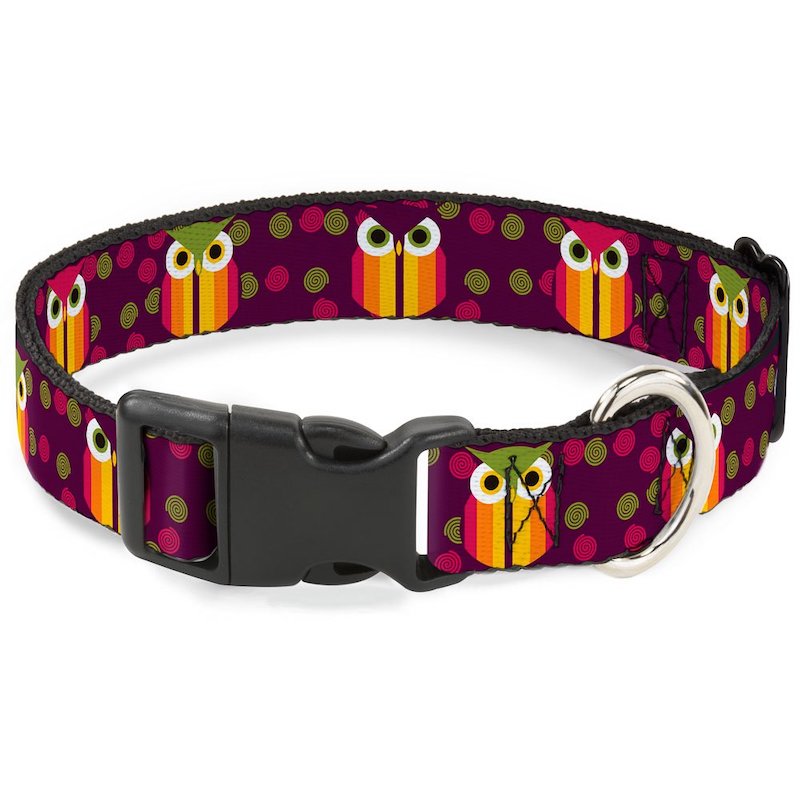 I put a collar emblazoned with owls on my Cavalier King Charles spaniel, thus combining two things I love.
I can't get a good shot of said owl collar on Zuul, cause she is too fuzzy. They come in sizes for many, if not all, dogs.
The Pyrenees got some gingham bs my kid choose, but it looks good on him.
dogs
Buckle-Down Plastic Clip Collar - Owls Striped w/Swirls Purple via Amazon