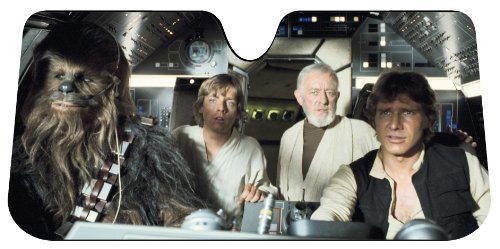 This 'Star Wars Millennium Falcon approaches the Death Star' sunshade gets me a lot of compliments.
I have found notes under my wiper blades telling me everything from "That's no moon!" to "Let the Wookie win!"
I love this sunshade and it has mostly held up for 4 years. There has been some fading and separation of the plastic layers, but it works just fine to keep the car cool and entertaining.
Plasticolor 003700R01 Star Wars Accordion Sunshade via Amazon