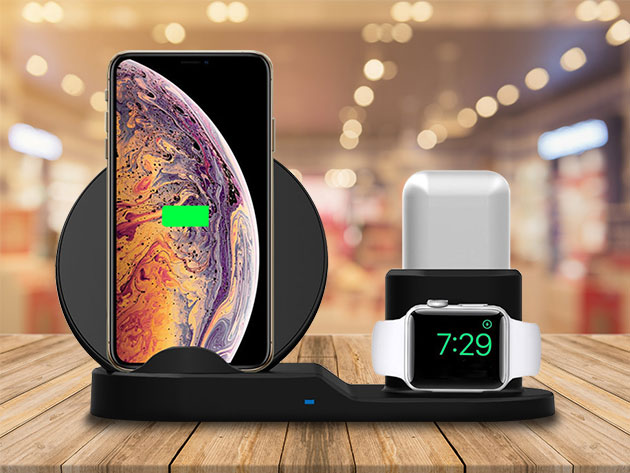 More and more devices are cutting the cord, and that's good news for your countertop or nightstand. As smartphones and watches adopt wireless charging capability, there's less need for those bulky, constantly fraying cables.
All of this is to say that if you don't already need a hub like the AirBase 3-in-1 Fast Charging Dock, it's only a matter of time.
The unit comes with a 9V wall adapter, and as far as your personal devices are concerned, that might be the only thing that you'll need to plug in for a while. The AirBase accommodates wireless-enabled smartphones, smart watches or earbuds in a compact package that looks great on any desk. Best of all, it can charge up all three at once in a jiffy thanks to a sensor that delivers just the right amount of output: 2W for watches, 3W for earbuds and up to 10W for smartphones.
The AirBase 3-in-1 Fast Charging Dock is now available for $49.99, a full 66% off the original list price of $149.99.