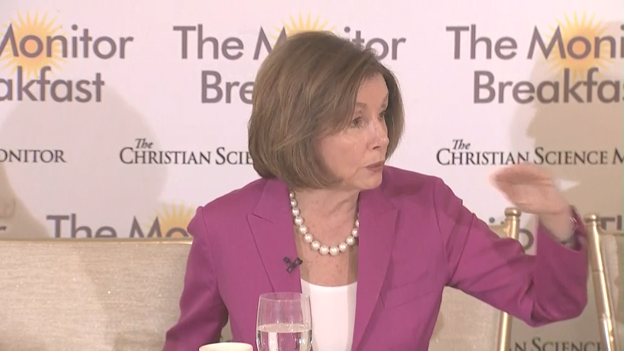 But not yet.
Asked on Wednesday about moves toward the impeachment of Donald Trump, House Speaker Nancy Pelosi said she does not support censure as a way of condemning the president, short of impeachment.
Pelosi said censure would just be "a way out."
"If the goods are there, you must impeach," she said.
But she then added that she believes taking action on the impeachment front is still too early.
Pelosi was speaking at a breakfast event in Washington hosted by the Christian Science Monitor.
[via Mark Knoller, @W7VOA]