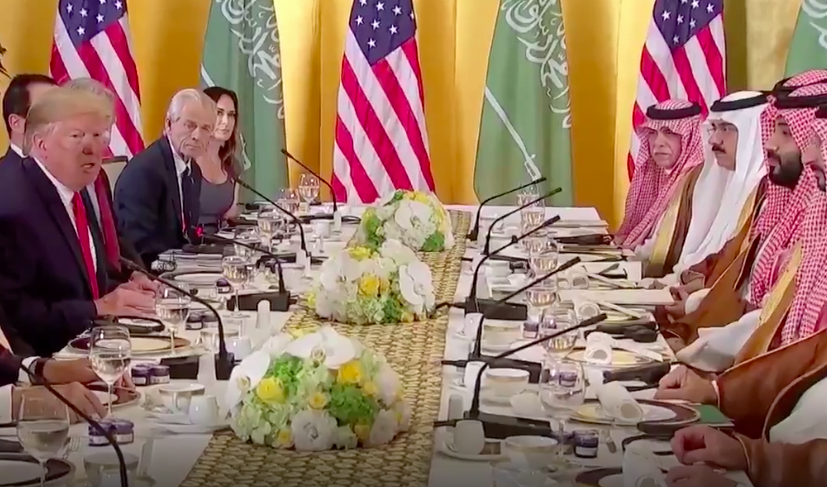 The shame just keeps on coming, America.
Illegitimate United States President Donald Trump just met with Saudi Crown Prince Mohammed bin Salman at the G-20 in Japan.
During their brief meetup, Trump referred to MBS "a friend of mine," and said the prince blamed for the grisly assassination of Jamal Khashoggi has done "really a spectacular job" and that it's a "great honor" to meet with him.
Bone saws, people.
Reactions from Twitter, below.
Every journalist in America should cover Trump appropriately given the unequivocal knowledge that he would warmly greet someone who murdered you. This is no different than high-fiving Al Qaeda after they murdered Daniel Pearl. https://t.co/2Z9gkUE42S

— Anil Dash ? (@anildash) June 28, 2019
Trump and MBS are meeting on a high floor of the Imperial Hotel in Osaka right now. Trump calls the Saudi crown prince "a friend of mine" and says it's an "honor" to be with him. pic.twitter.com/4EMhkS4Mqj

— Jennifer Jacobs (@JenniferJJacobs) June 28, 2019
We've already had to sue the government over Jared Kushner's meeting with the Saudi crown prince. https://t.co/rGIX9CDPzE

— Citizens for Ethics (@CREWcrew) June 29, 2019