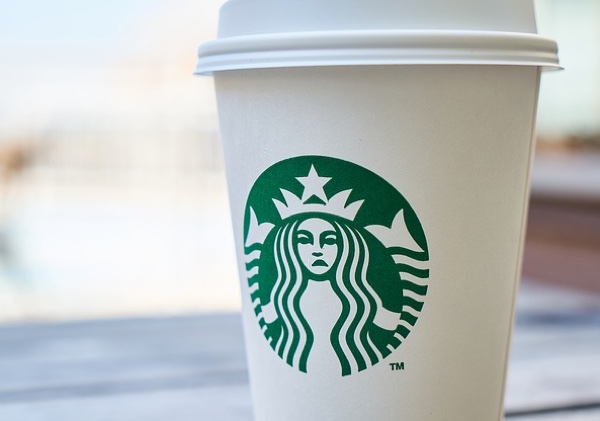 UPDATE: A Starbucks spokesperson tells Boing Boing, "We are always looking at what we offer our customers in our stores and making adjustments to our portfolio based on changing customer behavior. As part of our continuous efforts to enhance the overall experience in our stores for both partners and customers, we are removing select fixtures from our retail lobby in September. In addition to Newspaper Stands, we have also removed shelving fixtures that display whole bean coffee and different grab and go snacks."
---
[Original post follows]
If you're going to Starbucks to have some coffee and read the newspaper, BYON: Bring your own newspaper.
On Friday, the Seattle-based coffee chain said it's going to stop selling The New York Times, The Wall Street Journal and USA Today at its 8,600+ coffeeshops around the U.S.
Why?
The New York Post cites a source at Starbucks, saying the company is removing newspapers and other goods from retail shelves in part because of "shrinkage," what people in the industry sometimes say when they mean goods that tend to be shoplifted.
"We will also remove shelving fixtures that display whole- bean coffee and different grab-and-go snacks," an anonymous source claiming to be familiar with the Starbucks plan told the New York Post.
Excerpt:
Starbucks has been selling the papers in its stores for nearly two decades, starting with the Times in 2000 and expanding to add the Journal and USA Today in 2010. But many Starbucks customers take them off the rack, read them while they finish their lattes, and then either leave them on the table or walk off with the daily paper without paying.

"Some may have thought it was free, like USA Today in hotels," said one industry insider.

Starbucks confirmed the decision on Thursday.

"As part of our continuous efforts to enhance the overall experience in our stores for both partners and customers, we are removing select fixtures from our retail lobby in September," a Starbucks spokeswoman said.
Starbucks will stop selling newspapers in September [Keith J. Kelly, NYPost]