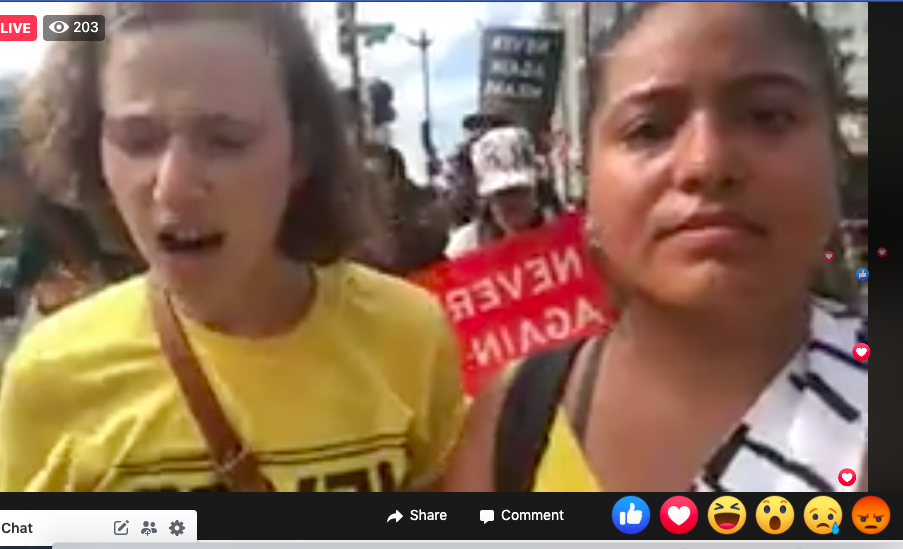 Human rights activists in Washington DC who oppose the Trump administration's racist policies against mostly Mexican and Central American refugees at the southern border protested at ICE headquarters in the nation's capital today.
Activists with NeverAgainAction say the are "shutting down ICE," and they're livestreaming here on Facebook.
From the video data:
A group of Jewish allies and immigrants have been shutting down every entrance point to ICE headquarters for over 2 hours, and arrests just happened both outside and inside the building.
Facebook video embed follows.
[via @W7VOA]