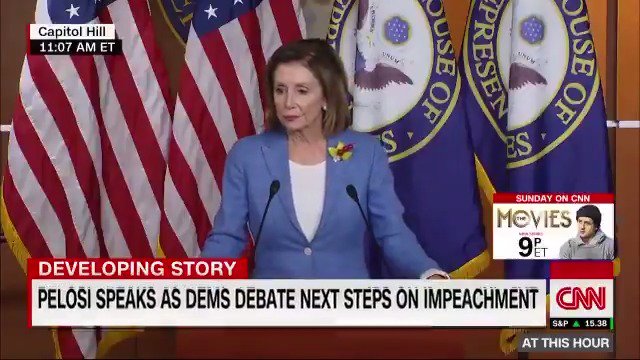 Hard to believe it, but here we still are.
House Speaker Nancy Pelosi today, to reporters, on the subject of impeachment hearings against the illegitimate and manifestly unfit president of the United States, Donald Trump:
"We will proceed when we have what we need to proceed. Not one day sooner."
WHAT
MORE
DO
YOU
NEED
?