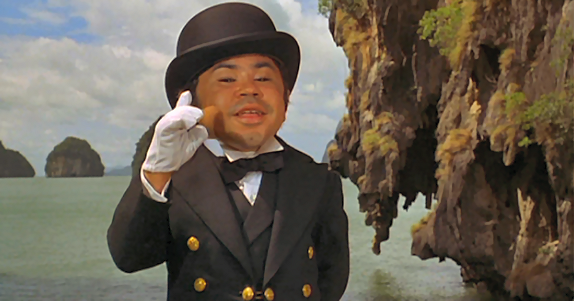 There are, in Esquire's counting, 104 Bond villains as of July 31, 2019. It categorized and ranked them, creating the perfect tour of the franchise's best bits.
59. Nicknack

The Film: The Man With the Golden Gun
The Actor: Herve Villechaize
The Basics: Dedicated and diminutive manservant

If Herve Villechaize wasn't such a spirited performer, Nick Nack would be near the bottom of this list. The loyal right hand to Francisco Scaramanga, he spends the bulk of The Man With the Golden Gun going above and beyond the call of duty, even attempting to avenge his deceased employer in an extended, unnecessary, and hugely embarrassing epilogue. He may be at the center of one of the worst Bond movies, but Villechaize makes it watchable.