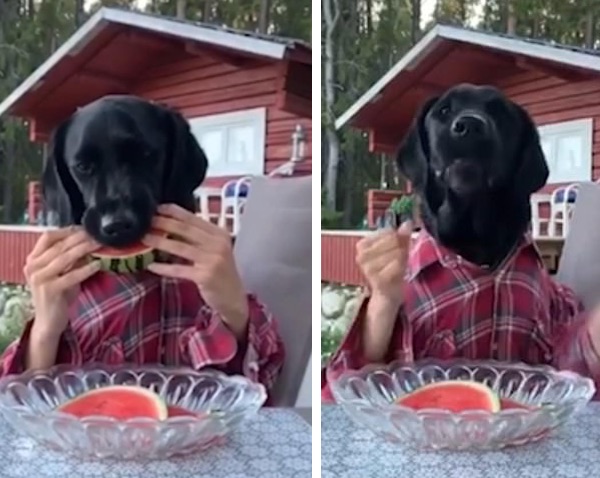 It's hot everywhere, even in Burträsk, Sweden, where this very strange human-dog-mutant enjoys cooling down with a slice of watermelon.
Piece by piece, the Labrador Retriever appears to lift the juicy fruit to its mouth with their owner's hands.
The video was filmed on a hot day in Burträsk on July 24, 2019.
Hey, they're not the only dog who appears to feel very comfortable around watermelons and video cameras.