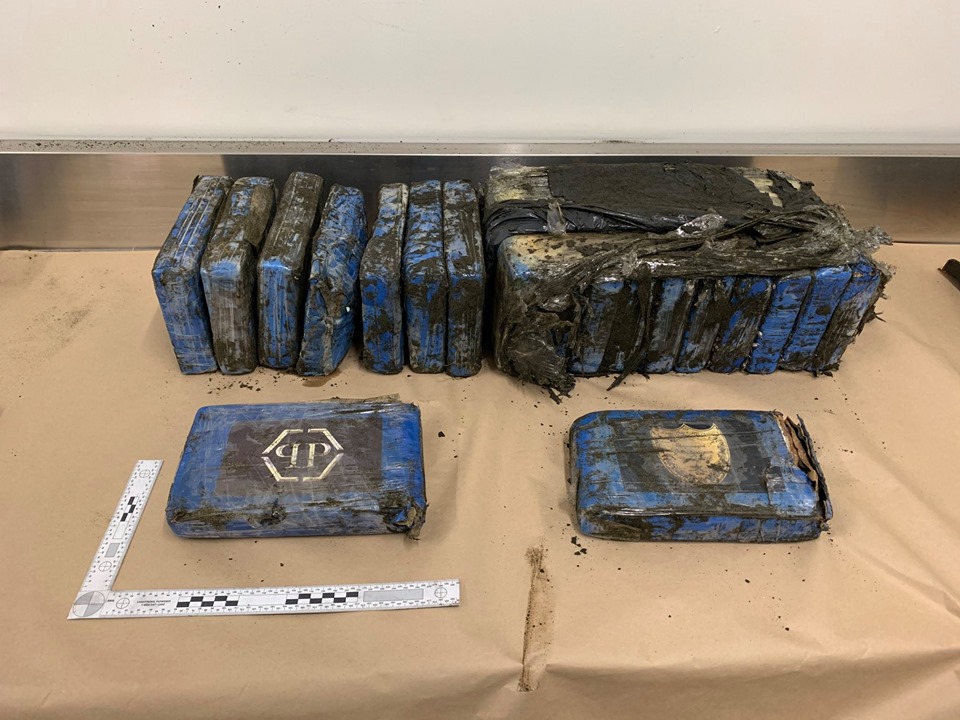 In New Zealand, a dog walking with its human along the beach peed on $3 million worth of cocaine which washed up on the Auckland shores on Wednesday.
Around 4:30 p.m. local time, an unidentified woman and her pissing pupper are reported to have encountered 19 bags of cocaine at Bethells Beach.
The New Zealand Police's Facebook page says they estimate the haul to be worth roughly $3 million in US dollars at street value.
"The drugs appeared to have been in the ocean for quite some time, as they were covered in dirt and seashells and wrapped in netting."
The anonymous woman said she was walking two dogs when she encountered a "strange shaped thing" in the sands along the shoreline.
She called police, they tested the packages, and it came back positive for cocaine.
"They peed on $3-million worth of drugs," she said. "They tried to mark it as theirs."
"It was not what I was expecting to find on the beach, that's for sure. I was looking for seaweed," she told a tabloid.
She hopes no one comes searching for more drugs, which would disturb native birds in the area.