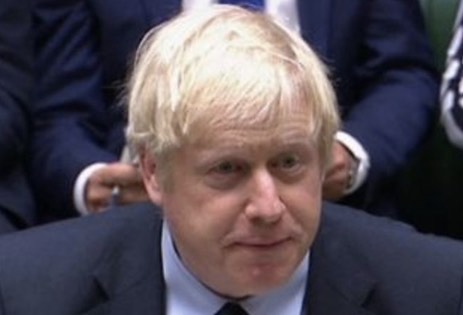 Boris Johnson defied on Brexit by Parliament, UK PM loses key no-deal vote
Fresh Brexit hell-drama, folks. UK Prime Minister Boris Johnson just lost an important vote on Brexit in Parliament. No one knows what happens next, but everyone agrees it will be bad.
Opponents of a no-deal Brexit are planning to introduce a new bill that orders "British Trump," as Boris Johnson has recently been ridiculed, to seek an extension to the deadline for Brexit, rather than allowing the UK to leave the European Union without a deal.
The vote was 328 to 301.
From the BBC:
Tory rebels and opposition MPs have defeated the government in the first stage of their attempt to pass a law designed to prevent a no-deal Brexit.

The Commons voted 328 to 301 to take control of the agenda, meaning they can bring forward a bill seeking to delay the UK's exit date.

In response, the prime minister said he would bring forward a motion for an early general election.

Jeremy Corbyn said the bill should be passed before an election was held.
More at BBC News on the key defection that led to this dramatic defeat.