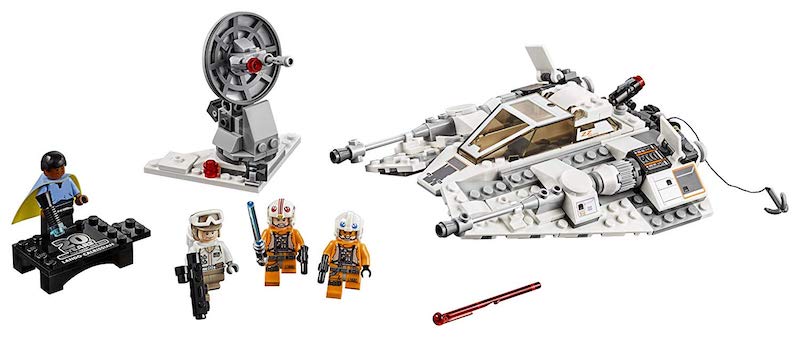 I have to have this LEGO Snowspeeder kit from Empire Strikes Back. The snowspeeder is cool but oh, the minifigs!
Lando Calrissian, Star Wars very own Fernando Lamas, is proudly offered with a Star Wars LEGO 20th Anniversary stand. Dax, one of the least appreciated Rebels, also is featured. Dax is the dude who successfully harpoons an AT-AT for Luke, then dies.
The Snowspeeder was always a weird one to me. Why not just use the attack space craft? The AT-AT is useful in lots of places.
LEGO Star Wars: The Empire Strikes Back Snowspeeder – 20th Anniversary Edition 75259 Building Kit, New 2019 (309 Pieces) via Amazon