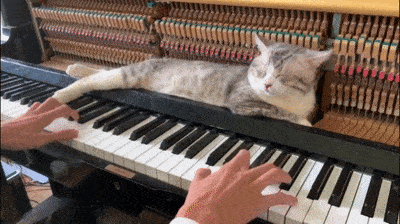 The world can be a loud, scary, chaotic place. You may need this.
Haburu and their owner are delightful. This video, "Meowsage," was first published on Apr 27, 2019.
It's making the viral rounds again this week, and any time is a great time to discover Haburu anyway.
They're on Facebook and YouTube.
My hands were extremely tired this time

Some of Haburu's most favorite songs:
– The best lullaby for cat (Meowssage)
– Proud of MEOW
– Brahms' Lullaby for Meow
– Always with MEOW
– Masterpiece Mashup for MEOW
– Piano sheet