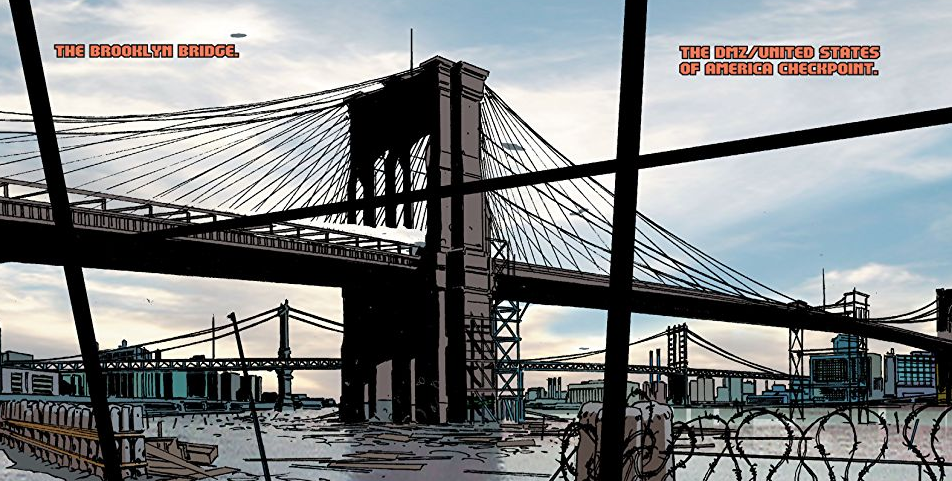 DMZ, an outstanding post-apocalyptic comic written by Brian Wood which came to its satsifying conclusion in 2012, and has been subsequently collected in beautiful deluxe editions (which also reprint my introduction to the series' third volume) is being adapted as a pilot for HBO by Ava DeVernay, the afrofuturist filmmaker whose work includes A Wrinkle in Time and Selma.
DMZ involves a US civil war whose most contested battlefront is in Manhattan, between authoritarian feds and white nationalists, with the rest of us caught in the middle.
DuVernay's adaptation will involve some pretty serious changes to the story, shifting the point of view from independent journalist (and unwilling celebrity) Matty Roth to a "female medic who saves lives while desperately searching for her lost son."
Production is scheduled to start early in 2020, with showrunner Robert Patino (Westworld, Sons of Anarchy).
Ava DuVernay Will Direct an HBO Max Pilot Roughly Based on Brian Wood's DMZ Comic [Tor.com]