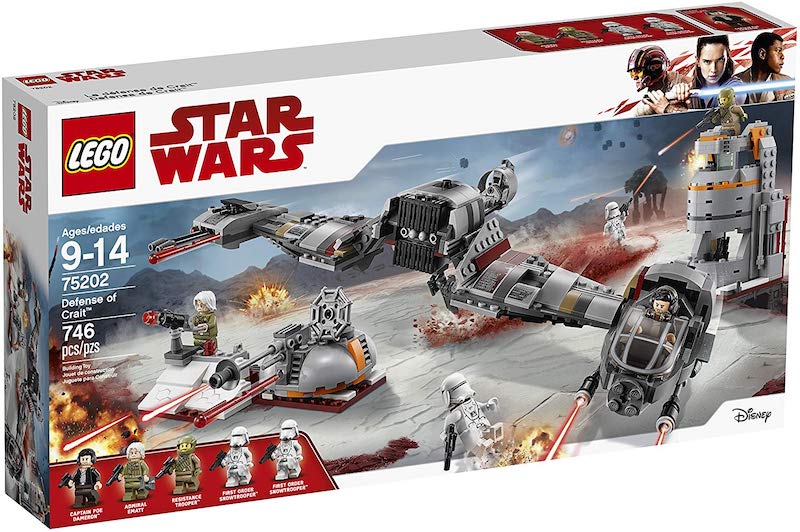 Relive the glorious moment when the First Order almost ended the Resistance! This lovely model of the rinky-dink Crait Ski Speeder will take you there.
The kit comes with a Poe Dameron minfig as well as some Admiral named Ematt, a 'resistance trooper' and 2 First Order snowtroopers. Pretty sure the resistance guy dies easy.
You may engage in futile attacks on the Mobile Big Laser used by the FI to smash the resistance's big barn door!
LEGO Star Wars: The Last Jedi Defense of Crait 75202 Building Kit (746 Piece) via Amazon