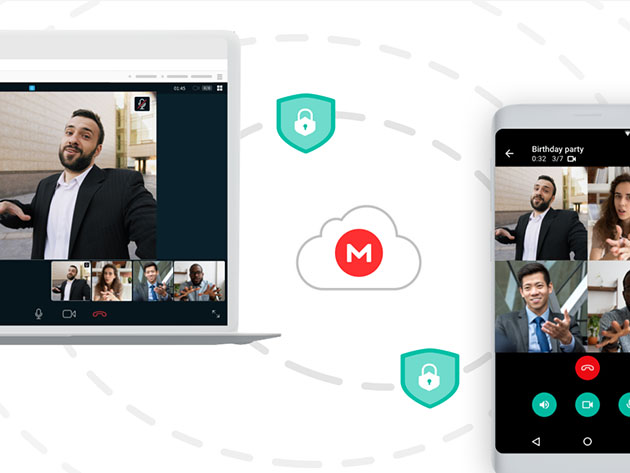 There's hardly a business out there that doesn't use cloud storage, and a growing number of private individuals are taking advantage of it as well. Suffice to say that word gets out pretty quickly about shoddy cloud services. And conversely, you can be sure that when sites like Techradar give the New Zealand-based MEGA high marks as one of their top cloud storage options, they are not alone.
Not only is MEGA an airtight place to store and send your data, it functions as a communications hub with text, voice, and video communication straight through dedicated apps on your Android, iOS or Windows devices. When you're sharing files, there's no guesswork about how secure the servers are. Data is encrypted on your end before you even send it, which means not even MEGA itself will have the means to unlock it. While they are happy to keep your info blacked out, the company itself is dedicated to transparency, with an open-source structure for their sync clients.
There are three plans for MEGA PRO cloud storage, and they're all at least 25% off the MSRP. The base-level gives 1 TB of storage and 2 TB of data transfer, PRO II has 4 TB storage and 8 TB data transfer, and you can ramp up to 8 TB of storage and 16 TB of data transfer with the PRO III plan.