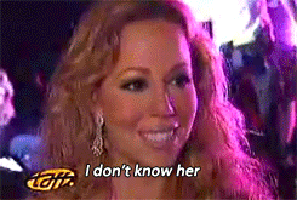 ...but Giuliani says he is.
Donald Trump is nothing if not consistent.
Now that Rudy Giuliani appears to be in what lawyers like to refer to as DEEP DOO DOO, Trump is disavowing their decades-long association.
Today, with reporters, Trump refused to say if Rudy Giuliani is still his 'personal attorney.'
'I dont know. I haven't spoken to Rudy... he has been my attorney.'
Contacted by various reporters, Rudy says yes, he still represents Donald.
"I am still his lawyer until he tells me I'm not."
Asked if Rudy Giulaini is still his personal attorney, Trump says, "I don't know" pic.twitter.com/Wct6DzW6cK

— Aaron Rupar (@atrupar) October 11, 2019
Pressed further, Giuliani tells me, "I spoke to him yesterday and I have no reason to believe I'm not."

— Olivia Nuzzi (@Olivianuzzi) October 11, 2019
So Trump says he hasn't spoken to Rudy. But Rudy tells me he spoke to Trump yesterday. Trump says he doesn't know if Rudy is his attorney. Rudy tells me he is and he has no reason to think he's not.

— Olivia Nuzzi (@Olivianuzzi) October 11, 2019
Trump first said he hasn't spoken with him then said he spoke with him yesterday briefly.

— Laura Rozen (@lrozen) October 11, 2019
I asked Giuliani again if he and Trump have a representation agreement. His response: "All I can tell you is that I still represent him as I have since April 2018. End of story."

— Olivia Nuzzi (@Olivianuzzi) October 11, 2019