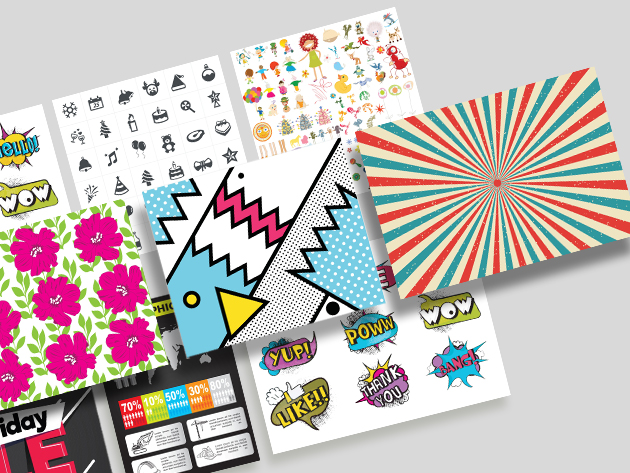 The hardest part of web design can be nailing down the look. These days, even non-designers can easily spot a stale stock photo or lazily-made icon.
What's the solution? No matter what kind of artist you are, it's always a good idea to widen your palette. And with more than a million vector images to choose from, VectorGrove is the quickest and easiest way to do just that.
This service is a treasure trove for graphic designers who need quick, original images. The interface makes it easy to browse and pick images in a variety of formats (.SVG, .EPS and .JPG), which is good because there is a ton to choose from - 1.2 million, actually. They run the gamut from simple icons, shapes, and fonts to characters and backgrounds.
Best of all, it's all worry-free. Download each image as many times as needed and resize to fit your brochure or web page without a drop in quality. No royalties, no license fees.
You can sign up for VectorGrove for $39 today and take an extra 15% off that final price by using the early Black Friday discount code BFSAVE15, lowering it to $33.15.
Don't wait for Black Friday—you can get these top-sellers at deep discounts today!