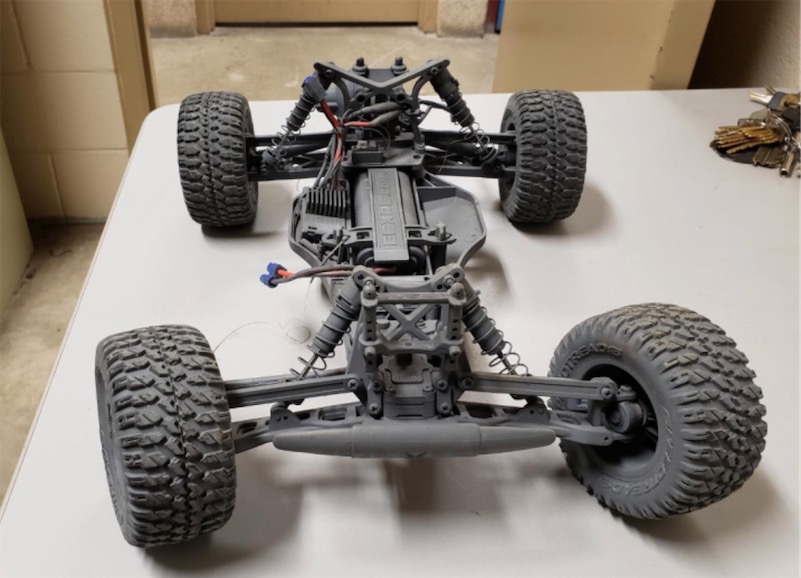 On Sunday, a 16-year-old boy was arrested for allegedly using a remote control car to smuggle meth from Mexico. According to the US Border Patrol, the RC car likely made several trips back and forth to haul more than 50 pounds of meth near the Otay Mesa Port of Entry in the San Diego-Tijuana region. From the San Diego Union-Tribune:
Border Patrol agents believe someone on the south side of the U.S.-Mexico border was able to slip the drug-laden car through a gap in the bollard-style fencing and then drive it to the teen waiting on the north side of the fence, said Border Patrol spokesman Theron Francisco.

An agent spotted the boy hiding in thick brush near the border, about a mile north of the Otay Mesa Port of Entry, around 12:30 a.m. Sunday. The teen had two large duffel bags and a remote-controlled car with him, and agents found 50 packages of methamphetamine weighing more than 55 pounds in his bags.