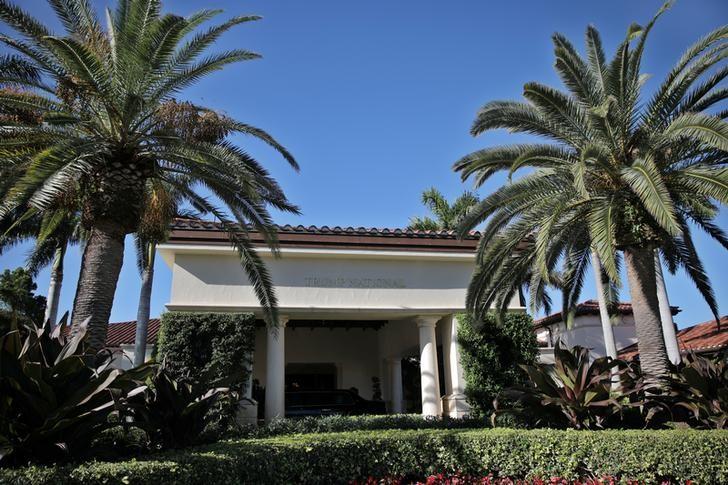 REUTERS: The entrance area of Trump National Golf club, where Japanese Prime Minister Shinzo Abe and U.S. President Donald Trump play golf, is seen in Jupiter, Florida
A single Trump golf outing brought Trump's club $28,800 in Secret Service spending.
The U.S. Secret Service spent over $250,000 taxpayer bucks at Trump golf courses and hotels just in the first half of 2017 alone, reveal new FOIA docs obtained by Property of The People.
From Natasha Bertrand's coverage at Politico:
The expenditures -- amounting to $254,020.94 in total -- raise new questions about the extent to which Trump is personally profiting from the federal government, which is prohibited by the Constitution's Domestic Emoluments Clause. The president has called the provision "phony," and his lawyers have argued that it only bars him from receiving compensation as part of "an employment-type relationship" with a foreign or domestic government.

Trump refused to divest from his businesses upon taking office, choosing instead to hand off control of his organization to his two oldest sons, Donald Jr. and Eric. Ethics advocates warned at the time that the arrangement raised conflict of interest and Emoluments Clause concerns.