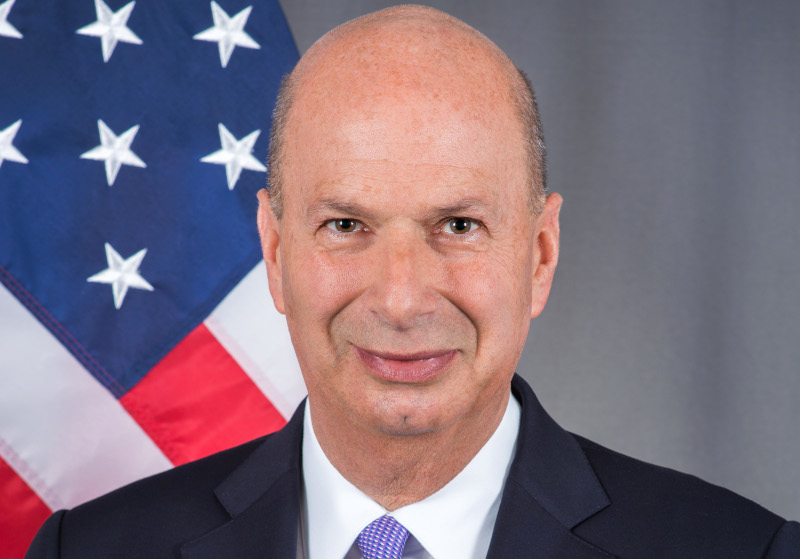 Three separate, named women have independently accused Trump's EU Ambassador Gordon Sondland of repeated acts of sexual misconduct while he was in a position of physical, financial and professional power over them. Sondland denies the accusations.
The three women's stories were jointly reported by Propublica and Portland Monthly, and one of the accusers is Portland Monthly cofounder Nicole Vogel (her story was reported by Propublica). Third parties confirmed that all three women told them about Sondland's attacks on them at the time.
The women feared speaking publicly about Sondland's attacks because, they say, he wields enormous political and commercial influence over Portland, Oregon, where the women reside and where Sondland built his hotel empire, whose profits allowed him to donate $1,000,000 to the Trump inauguration.
The stories the women tell share common elements. Sondland's lawyers accused Propublica of "witness tampering" in the Trump impeachment inquiry, and implied that the women had fabricated accounts of Sondland's sexual attacks -- groping, exposing himself, attempting to kiss them -- because he had turned down their bids to have him support them financially.
According to Vogel, Sondland had presented himself as a potential investor in her magazine, but after she repeatedly rebuffed his sexual advances, he effectively pulled out of the deal. Sondland's lawyers accused Vogel of being an associate of Democratic Congressman Earl Blumenauer and implied that her accusation had been motivated as part of a supposed vendetta by Blumenauer against Sondland. Vogel denies any connection to Blumenauer.
Jana Solis was a safety engineer who was pitching Sondland's hotel chain on behalf of her firm. According to her, when he agreed to give her firm his business, he groped her ass and told her she was his "hotel chick." Solis says that Sondland later exposed himself to her and tried to kiss her, and when she refused his advances, he bullied her.
Natalie Sept was a young woman who worked on the campaign for a city councillor whom Sondland had donated money to. She says he offered to mentor her and help her find her next career, but after he insisted on following her to a restaurant parking lot and then tried to kiss her and she rebuffed him, she says he dropped his plans to help her find work with the state film commission, which he chaired for more than a decade.
Sondland denies all claims. His lawyers made this statement available.
The two toured Sondland's home in Portland's exclusive West Hills, Solis making notes about the artwork as the hotelier showed off pictures of himself with then-President George W. Bush and Bush's dog. And then, she recalls, he told her there was even more of his collection to see in the pool house. She'd meet him there, she said, excusing herself both to go to the bathroom and map out a potential exit strategy.

"I get out to the pool house, and he is now naked from the waist down," Solis remembers. "He said something about, 'I thought we could chat.' And I said something, trying to keep his ego intact — not that he needed that, not that it wouldn't have been anyway — I said something like, 'I can't have that conversation.'"

Solis remembers apologizing, saying she was sorry if she'd given Sondland the wrong impression. She wanted to preserve the business relationship and not jeopardize her senior position at a job she loved. Also, he was her ride home: "I thought, 'I need to keep myself intact and get out,'" she recalls. "So that's what you do, apologize."

"So he's like, 'Well, I just thought we could have some fun, but you know, it's cool.'"
Multiple Women Recall Sexual Misconduct and Retaliation by Gordon Sondland [Julia Silverman, Kelly Clarke, Fiona McCann, Maryam Jameel and Doris Burke/Portland Monthly & Propublica]