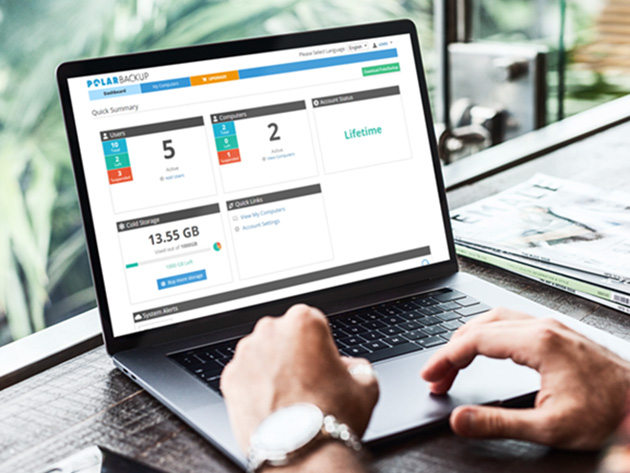 Many of us rely on a single hard drive to store precious files. This strategy is risky, but many alternative backup solutions are pretty expensive. Polar Cloud Backup breaks the mold, providing secure storage at a price that anyone can afford. The service runs on reliable Amazon architecture and gives users total control over their data.
Available to download on PC and Mac, Polar Backup allows users to choose which files and folders to upload. All file types are supported, including videos, images, audio, documents, and more. The apps also have a scheduling feature, which ensures that the backup won't disrupt your Netflix movie.
Polar Backup provides enough space for thousands of files, and the storage is both secure and private. The data is protected by military-grade AES-256 encryption, while the servers meet with GDPR regulations.
Along with files on your PC or Mac, Polar Backup covers any connected external drives. Even if you delete files locally, they won't be removed from cloud storage.
Ahead of Black Friday, the Polar Backup lifetime 5TB plan is just $69.99. You will struggle to find a cloud storage provider that offers more for this price.
Don't wait for Black Friday—you can get these top-sellers at deep discounts today!