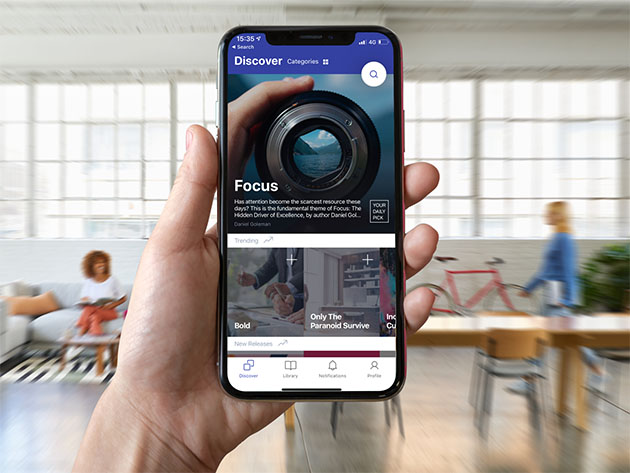 Reading is a great way to uncover new ideas. But for many of us, setting aside time for books can be a challenge. The 12min Micro Book Library provides the perfect solution. This mobile app offers condensed versions of important non-fiction books, meaning you can digest big ideas during your lunch break. 
Available on iOS and Android, the 12min library delivers 30 new micro books every month on a range of topics. On the virtual shelves, you'll find best-selling titles such as Steal Like an Artist by Austin Kleon and Influence: The Psychology of Persuasion by Robert B. Cialdini.
Each micro book takes just a few minutes to read, but it includes all the key ideas from the full-length book. The app can store micro books offline or send a copy to your Kindle. If you prefer, you can listen to an audio version of any micro book.
The 12min app is a great way to squeeze inspiring books into a packed schedule. Normally worth $346.50, lifetime access is currently $17.40 when you use coupon code BFSAVE40 this Black Friday.