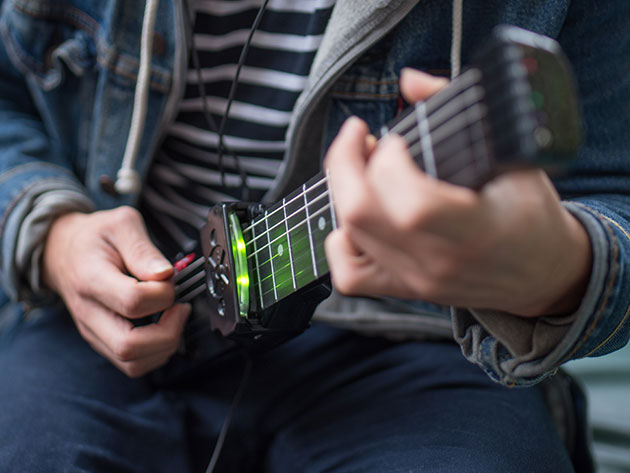 It can be hard to pick up on music lessons later on in life, even if the desire is there to learn how to play. In between finding the time for lessons and retaining the skills you do manage to pick up, it can feel like an uphill battle to learn to play an instrument. This Jamstik 7 Guitar Trainer helps you learn guitar on your own time, with user-friendly lessons you can take anywhere, at any time. It's available for $20 off the list price at $179.99 — plus, you can save an extra 20% off with coupon code CMSAVE20.
This smart guitar works just like a real guitar when it comes to teaching you technique — but it's far more lightweight and comes bundled with apps and software to help the lessons stick. It comes with an all-new patented FretTouch™ Finger Sensing Technology and Infrasense™ Optical String Pickups, which provide an enhanced digitized guitar learning experience that mimics the real thing.
You can see your fingers on the screen in real-time so you learn frets and chords properly — plus, it measures just over 18 inches, so you can practice anywhere. You can also play it fully wirelessly with the added option to connect via high-speed USB.
This Jamstik 7 Guitar Trainer is currently available for $179.99 — and when you use coupon code CMSAVE20, you can get it here for $143.99.