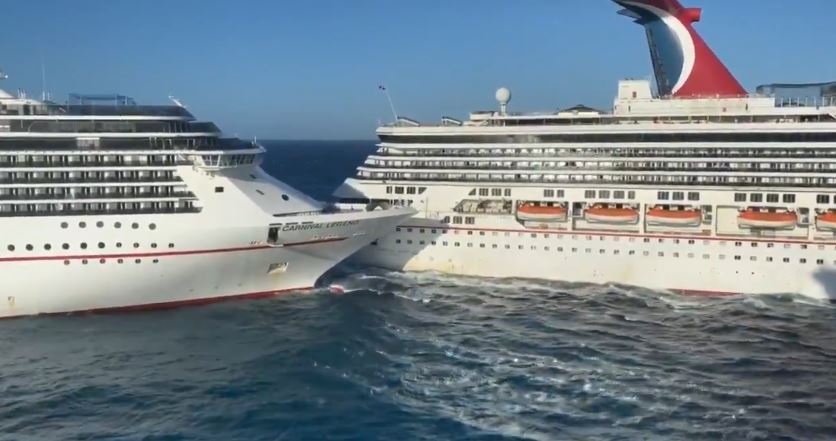 While attempting to dock in Cozumel, Mexico, the Carnival Glory struck the Carnival Legend, and then narrowly missed a third ship. Turn up the volume on the video to hear the eyewitnesses' excitement at getting video turn to horror at realizing their own danger, and then return to enthusiasm for getting more video.
"You got the video?"
"He's going to hit us next!"
"Why are you yelling?!"
"He's going to hit us, get your videos."
ABC has a statement from the cruise line:
"We are assessing the damage but there are no issues that impact the seaworthiness of either ship. We have advised guests from both ships to enjoy their day ashore in Cozumel," the statement added.
Here's the overhead view of the collision:
And here's a close up of the damage: