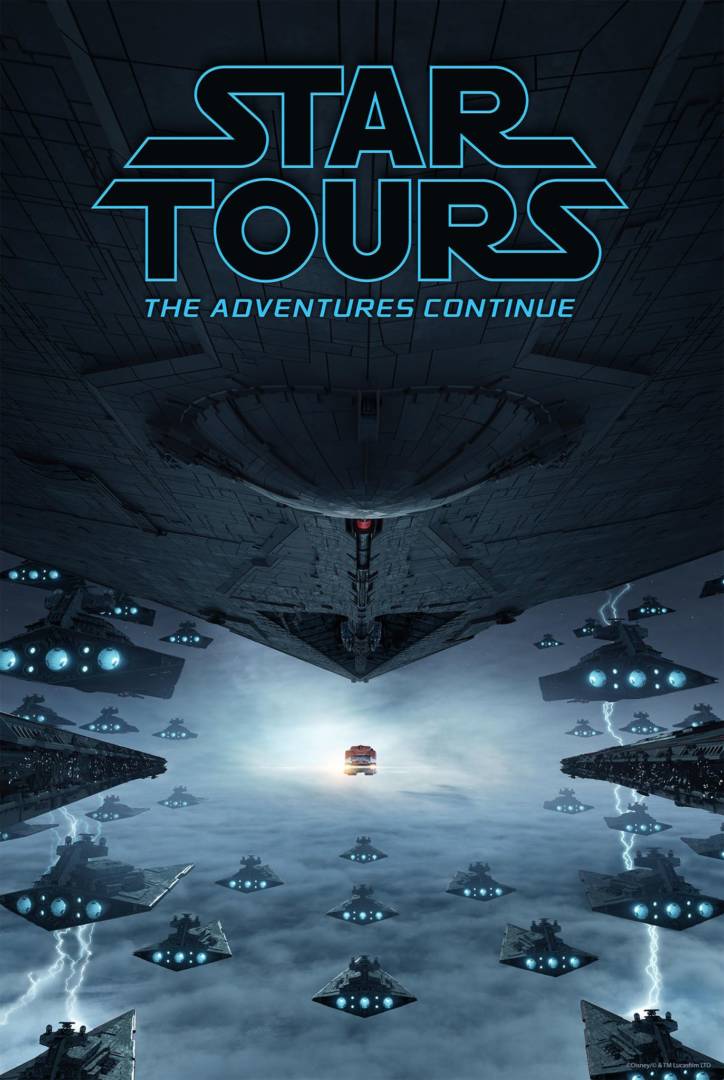 Ahh, Kef Bir and Exogol, sure to become cherished locations in Star Wars lore, are now the featured destinations in Star Tours. Disney says Star Tours now offers more than 100 storytelling combinations, but "for the next few months we'll exclusively feature the destinations inspired by Star Wars: The Rise of Skywalker."
If you'd like only a glimpse of the new destinations, enjoy this promotional video:
And if you'd like the full experience, find someone to shake your chair, and enjoy:
Speaking of Star Tours, here's a lengthy editorial arguing that Star Tours is a better attraction than Galaxy's Edge's Millennium Falcon:
The themes of Star Tours include things like "the bad guys just hijacked my vacation," being a tourist in the galaxy, and how one person can make a difference in the grand scheme of things (even if they didn't realize it). Comparatively, Millennium Falcon: Smuggler's Run's themes are much more shallow, including "I flew the Millennium Falcon," smuggling to enrich yourself, and targeting guests for ridicule.
(Via Polygon.)