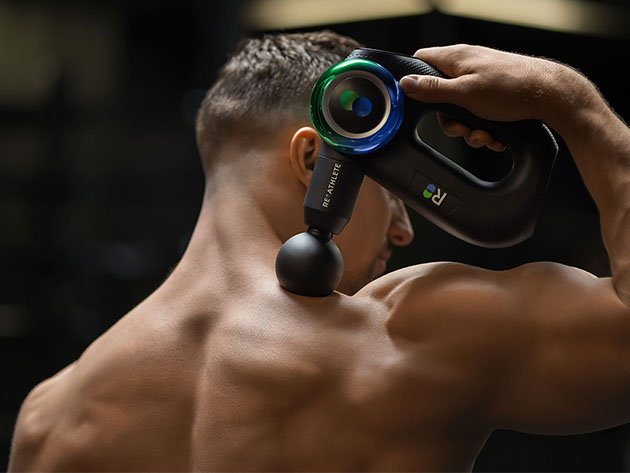 When real athletes train, they clearly don't go into it blindly. Balance is important, and the recovery is just as important as the workout itself.
As for the rest of us, we barely have time for the workout, much less a professional massage afterward. That's why a professional-grade hand-held massage gun like the DEEP4s might end up being the best piece of exercise equipment you own.
Power isn't everything when it comes to these tools, but the DEEP4s has it in spades. There are 4 speeds of intensity, ratcheting up to percussive strokes at 3,200 RPMs. The driver goes 4.7" deep, and there are 5 interchangeable heads that allows that pressure to reach any muscle group that needs it. (The 3-angle arm adjustment doesn't hurt either.)
It's got all that and a durable battery that will last up to 8 hours, making it a week-long workout companion.
Pick up your DEEP4s Percussive Therapy Massage Gun for Athletes right now for 23% off the retail price.