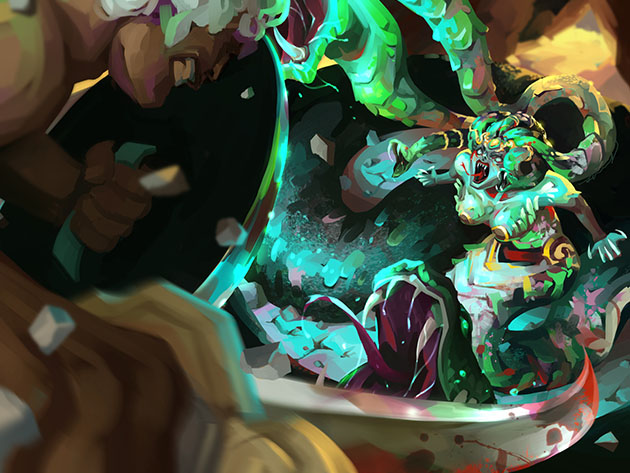 There's art software for beginners, and there's art software that packs in all the bells and whistles. Usually, the two are mutually exclusive, but Clip Studio Paint DEBUT is one of the rare exceptions: A platform for budding artists that don't put a ceiling on their options once they've outgrown the fundamentals.
Even if you've never tried digital art before, Clip Studio's new bundle makes it remarkably cheap to hop in. The Creativity Bundle Ft. Clip Studio DEBUT not only gives you the core software but oodles of compatible models and assets - and a webinar with one of the best artists in the biz to get you inspired.
The software at the heart of this package already has a ton built-in. The interface is easy to learn, and features like line stabilization and intuitive color fill options take the drudgery out of getting the image you want. You can also import 3D models and backgrounds, or even .psd files if you'd like to draw on paper and tweak your images later.
In other words, it's a full toybox already. The Creativity Bundle adds in:
Clip Studio Paint Speech Bubbles Pack - Over 200 professionally-designed speech bubbles that you can customize for use in your own comics or manga epic.
Clip Studio Paint 3D Poses Pack - An expansion of DEBUT's already vast library of poses, giving you a framework for almost any pose from any perspective.
Clip Studio Paint Storyboard Assets Pack - Hundreds of .psd files that are ideal for use in storyboards or idea sketches, from food items to household items and decorations.
All this is more than enough to not only get you started but creating for years. But there's also a StackSocial exclusive ticket to a March 12 webinar on Studio Paint with none other than Sarajean Chung. She's better known on Twitch as TheOneWithBear, a prolific character designer and animator working in indie game development. In the session, she shows how Clip Studio Paint DEBUT can be a conduit for just about any artistic vision.
The entire bundle is now available for more than 85% off the retail price.