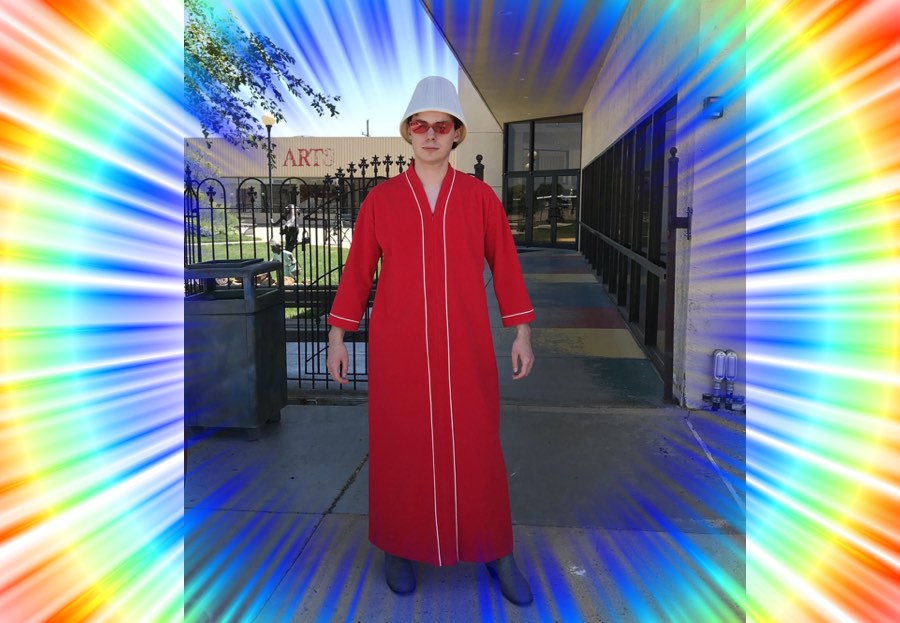 "Old lady night gown, rubber boots, lampshade, red sunglasses."
Oh, this is wonderful. Extreme frugal thrift store shopping for maximum mayhem and fabulousness. I am here for this content.
"I go to thrift stores with $20 and try to make the weirdest outfits I can," says IMGURian @FaustandKluster, aka Hayden Pedigo -- an ambient musician, Immature politician, and bad comedian, according to Instagram.
Here are some of the wildest twenty dollar outfits this very creative person has managed to assemble -- and if you love this as much as I did, definitely follow the Instagram account.