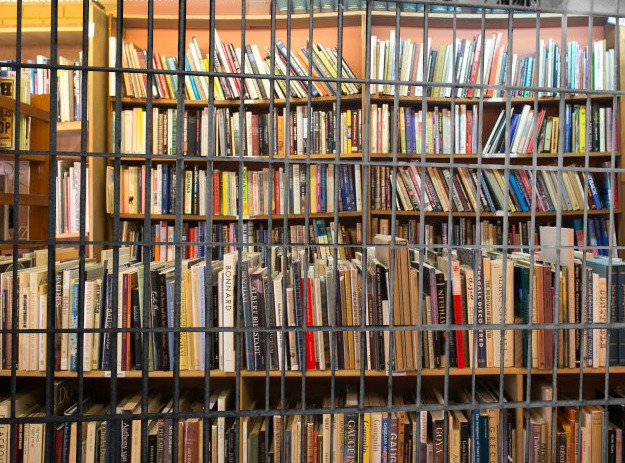 Gregory Priore -- former archivist for Pittsburgh's Carnegie Library -- has pleaded guilty of stealing $8m worth of rare texts from the collection over a 25 year period, fencing them through John Schulman's Caliban Book Shop (Schulman has also pleaded guilty, and admitted to forgery as well).
The thefts took place between 1992 and 2017 and were unsophisticated: generally Priore would simply walk out of the R. Oliver Special Collections Room with the stolen materials.
The thefts include George Washington's journal, a $1m copy of Newton's Principia Mathematica, and a $1.2m 19th century German explorer's atlas.
Priore was fired from the Carnegie Library in 2017 after discrepancies were discovered in the library's records, and he and Schulman were charged in July 2018 for the thefts. An audit by Pall Mall Art Advisors found that over 300 items that they valued at about $8 million had been stolen, the Pittsburgh Post-Gazette reported.

According to a criminal complaint, Priore received about $117,000 in checks from Caliban Book Shop between 2010 and 2017.

"Greed came over me," Priore told investigators, according to an affidavit. "I did it, but Schulman spurred me on."
Thieves stole $8 million in rare texts from the Carnegie Library in a decades-long scheme [Kayla Epstein/Washington Post]
(via Metafilter)
(Image: Caliban Books)