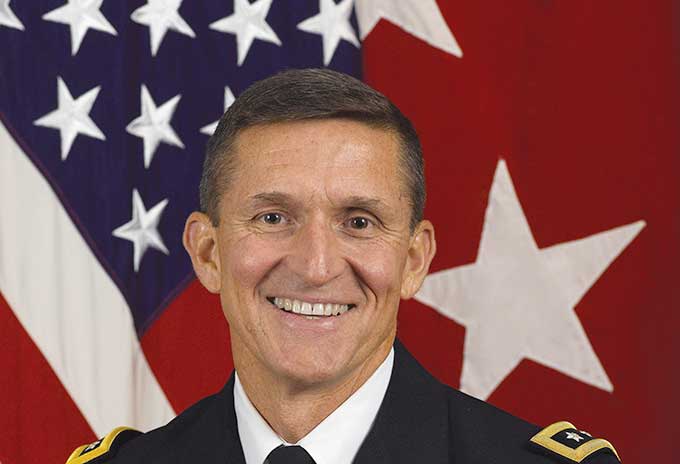 Michael T. Flynn, in happier times.
Former Trump national security adviser Michael Flynn is moving to withdraw his guilty plea, in a reversal that seems in line with a likely request for a pardon from President Donald Trump.
WAPO:
The retired three-star Army general turned against prosecutors after initially cooperating in special counsel Robert S. Mueller III's probe and pleading guilty to lying to investigators about his contacts with Russia's ambassador to the United States. A federal judge last month rejected Flynn's claims that prosecutors withheld evidence and duped him into pleading guilty. A judge must approve any change in the plea.