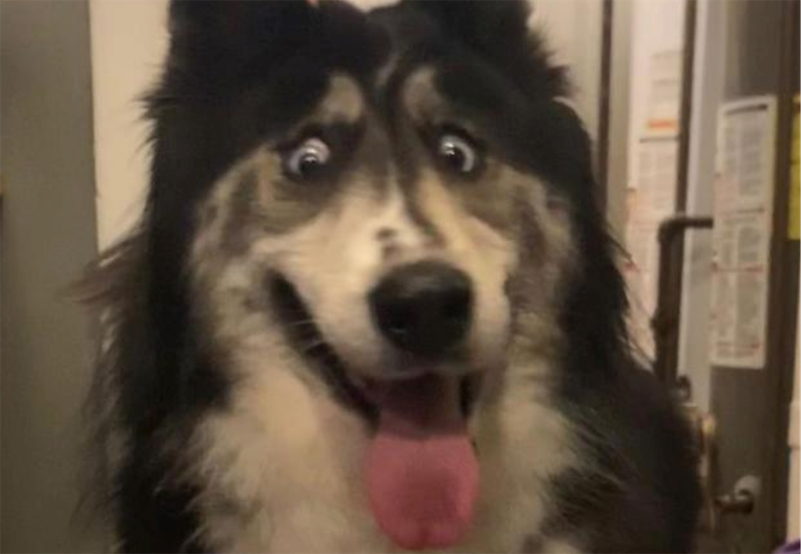 In 2018, a dog breeder surrendered this Siberian husky, named Jubilee, to an animal shelter because, they claimed, his "weird" eyes made him unsellable. According to vets at Matawan, New Jersey's Husky House shelter, her wild eyes are the result of a congenital deformity and "does not affect her in any way or slow her down one bit. She is happy and healthy." From CNN:
But for the past two years, Jubilee has struggled to find a loving family to care for her.

Husky House took to Facebook on Tuesday with a heartbreaking doggy plea for her adoption.

"I came from a 'breeder' who couldn't sell me because he said I was 'weird' looking," the shelter wrote.

"Huskies are majestic looking dogs and I don't know why I don't look like them."

"I wish I was beautiful so someone would want me to be their dog."

Caretakers at Husky House were worried the plea wouldn't work, but to their surprise it went viral.

More than 150 people applied to adopt Jubilee, the Husky House representative told CNN.
On Saturday, Jubilee went off to his forever home. And Husky House is now selling Jubilee t-shirts to help raise funds for their shelter!