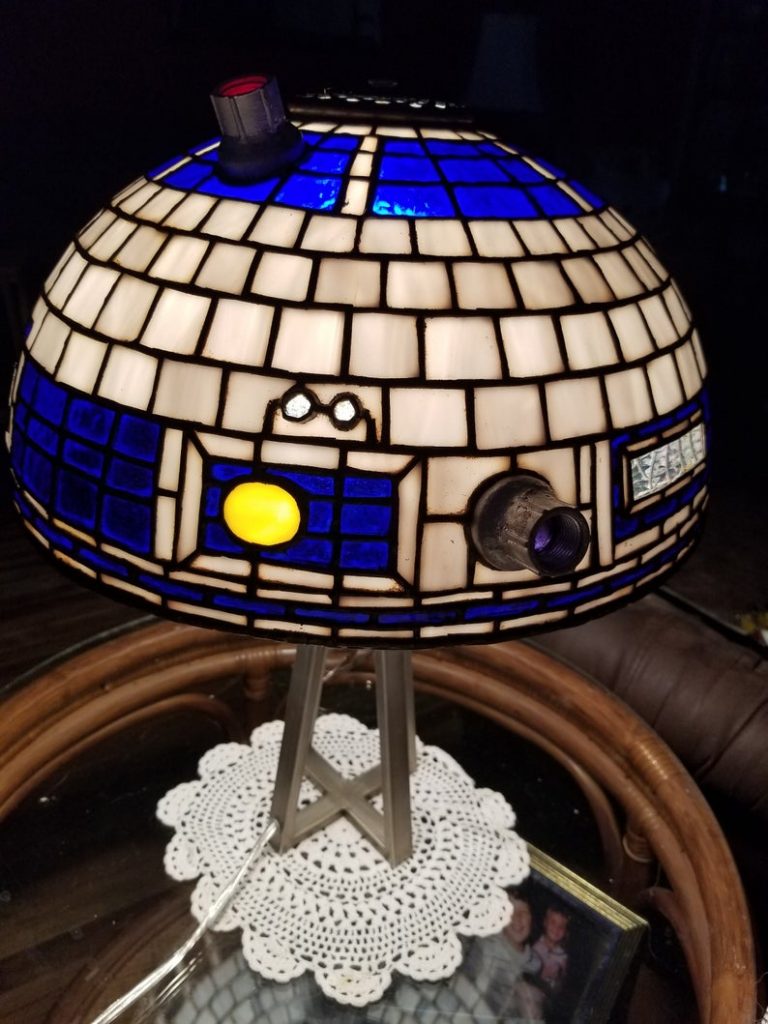 Fight the Dark Side with this Tiffany-style R2-D2 head dome table lamp.
From the artist: The shade has a diameter of 16 inches and sits around 7 inches tall; with the base and harp it stands approx 21″ tall (give or take an inch or so).. Lamp consists of about 500 individual cut glass that i grind into to shape, outlined with copper foil, and soldered together. A brass ring is added to the bottom for stability and finally the lead is finished with a black patina to really make the glass pop.
Via Steampunk Tendencies.
[Image from Master Glasster's Etsy page.]