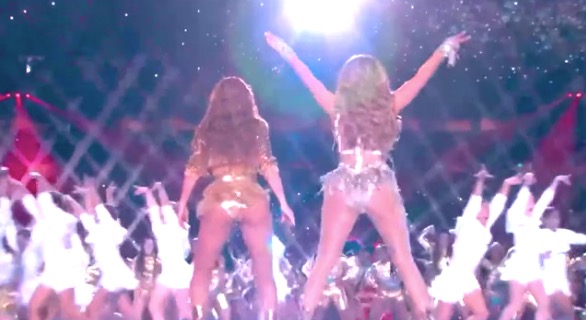 43-year-old Shakira and 50-year-old Jennifer Lopez at the Super Bowl from r/Celebhub
I learned that an important sportsball event took place in the United States yesterday. Apparently the game was interrupted with a song-and-dance routine that many people found pleasant. However, some people took umbrage at the choice of entertainment, including William Franklin Graham III, the Christian evangelist, missionary and trufan of the pussy-grabber in chief. Graham posted the following statement on Facebook:
In response, a mother of a 13-year-old boy shared Graham's sentiments:
Then another person weighed in:
When Graham's and the others' comments were posted to Twitter, several people commiserated with the mother.